Student Employment Programs
Over the years, D&L Wood Products has employed over 70 Crown Point High School students though full and part time positions, summer work programs, internships, and student work study.
Some former CPHS students have even stayed on to become long time D&L full time staff members.
At the heart of any successful company are employees with passion, dedication, and pride in their work. This commonality is what drives D&L to become a better company and we strive to engrain this and strong work ethics and skillsets to all students that come through our doors.
We proudly support our local youth athletes and sports programs.
D&L is a long time sponsor of the Crown Point High School girls basket ball program that saw the 2021 season to completion with DAC, Sectional, Regional, and State Championships.  Congratulations and Go BULLDOGS!
Other CPHS sponsorships include the athletics and athlete department, and the football program.
We also sponsor local youth Cal Rpiken baseball and T-Ball, soccer teams, and specialty athletes within the community.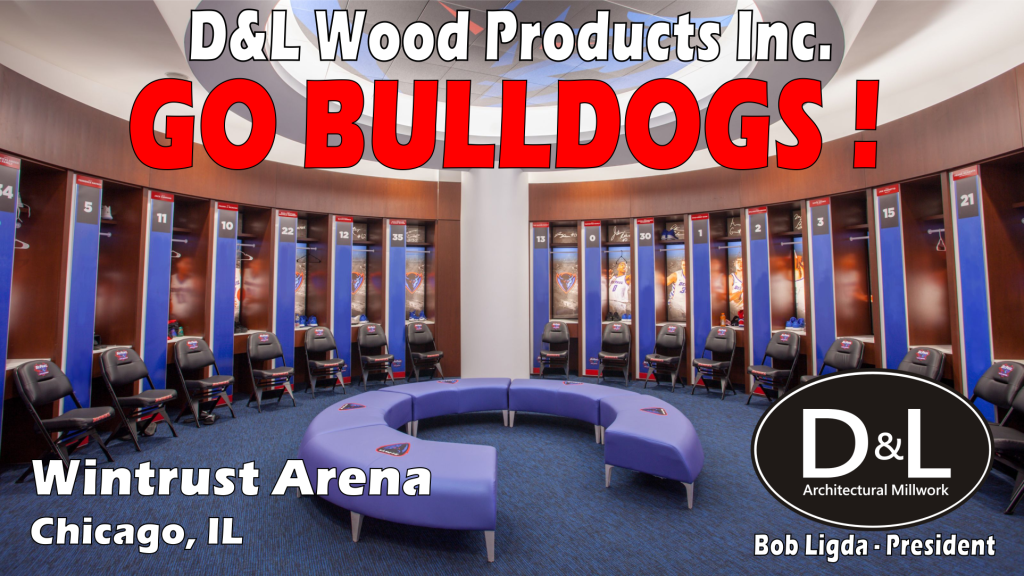 D&L's ownership regularly supports programs and spearheads financial donations to support those in need through events at local grocers.  No one should have to go hungry.
First responder appreciation
For several years now, D&L has provided hair cuts free of charge to all first responders employed by the city of Crown Point and their children; for the entire month of December as a way to say happy holidays and thank you for all you do for the community.
Sometimes plans change or materials are left over.  D&L prides itself in utilizing all materials to their fullest.  When we have found ourselves with excess usable product, we arrange truckload donations to Habitat for Humanity to assist in their building projects and we have also donated to local industrial shop programs for local schools.
D&L Wood Products prides itself on exemplary product and service in all ways.
This is evident in the 2019, 2020, and 2021 Best of Crown Point community award for the Professional Services category.
Forest Stewardship Council - FSC Certified
The Forest Stewardship Council is an international non-profit, multistakeholder organization established in 1993 that promotes responsible management of the world's forests. It is an example of a market-based certification program used as a transnational environmental policy.
D&L Wood Products Inc is proud to be FSC certified.  # SCS-COC-005573
Learn more about the Forest Stewardship Council at https://fsc.org/en/about-us
D & L Wood Products, Inc continues to offset the equivalent of our printed letter pages of paper consumption by reforesting trees since joining PrintReleaf in October 2021.